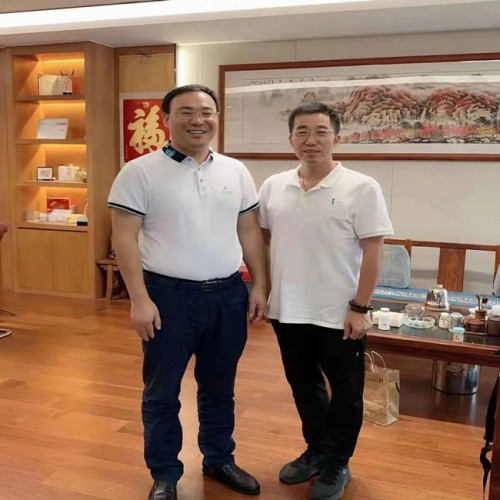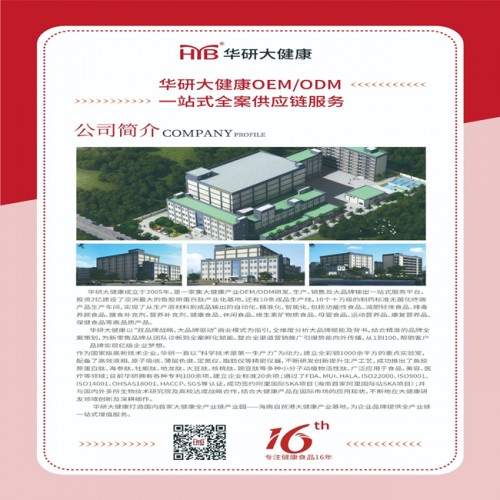 On may 29, 2021, Mr. Guo Hongxing, chairman of Hainan Huayan Collagen Technology Co., Ltd., and Mr. Shi Shaobin, founder of Guangdong Beiying Fund Management Co.,Ltd., had a business meeting to discuss cooperation of healthy industry to develop new pattern.
Guangdong Beiying Fund Management Co.,Ltd.(herein after referred to as Beiying Fund) is a professional equity investment institute that focus on healthy field, and established by domestic famous healthy industrial manager and investor.
Beiying Fund has high efficiency investment management team, and obtains complete investment decision and risk control system during valuable investment. What's more, it has accumulated rich investment experiment in reducing investment risk, industrial resource matching, etc.
Baying Fund also initiated the establishment of an angel investment fund in conjunction with Hong Kong and Guangdong Capital, which mainly invests in start-up enterprises and serves as a warm investment manager. Focus on leading and co-investing in the big health industry, e-commerce, artificial intelligence and technological innovation fields, while coaching and cultivating industry leaders.
Investment Philosophy
Precising matching
Highly matched with the development direction of the national health industry and the fund's own industrial resources, focusing on investing in industries such as health consumption, CMO, CRO, new medical terminals, medical aesthetics, anti-aging, and elderly care;
Longitudinal deep development
Committed to the research and judgment of long-term trends in the health industry, keenly discover and grasp development opportunities in a timely manner, and do a good job in the discovery of industrial value and industrial integration services;
Value management
Import of industrial resources, meticulously serve invested companies, and continuously promote their core competitiveness and increase capital gains.
Mr. Shi Shaobin has been deeply involved in medicine and healthy care for 30 years. He expressed that China will usher in new development opportunities in healthy medical care after COVID-19, and the demand of consumers will continue to develop in the field of healthy care. So it is very important to build high quality healthy care management.
Mr. Guo Hongxing said that under the background that the Hainan Free Trade Port has a series of preferential policies, especially when the raw materials are processed to achieve value-added by more than 30% (inclusive), they are sold to the mainland and can be exempted from import tariffs. Many companies look forward to investing in Hainan. However, if every company comes to Hainan to acquire land to build a production line, the investment is large for the company, and it is difficult for the government to provide land for each company. Huayan's specialized "shared factory" OEM/ODM model has emerged at the historic moment. Mr. Shi Shaobin affirmed the healthy development of it and hoped to take this as an opportunity to enhance the contact, exchange and cooperation between the two parties, and realize mutual benefit and win-win cooperation.
Huayan provides one stop supply chain, and look forward to cooperating with more excellent companies to achieve complementary resource to develop healthy care market.
---
Post time: Jun-16-2021